Former CIU-Head Thomas Anthony's Wellness Weekend at Jungle Bay Resort
As the former head of both the Granada and Antigua Citizenship by Investment programs (CIPs), I have been keeping a keen eye on the new CIP-funded projects around the Caribbean. So, when I heard of the opening of the Jungle Bay Resort in Dominica, I decided to head to the Nature Island of the Caribbean to spend the weekend and check it out.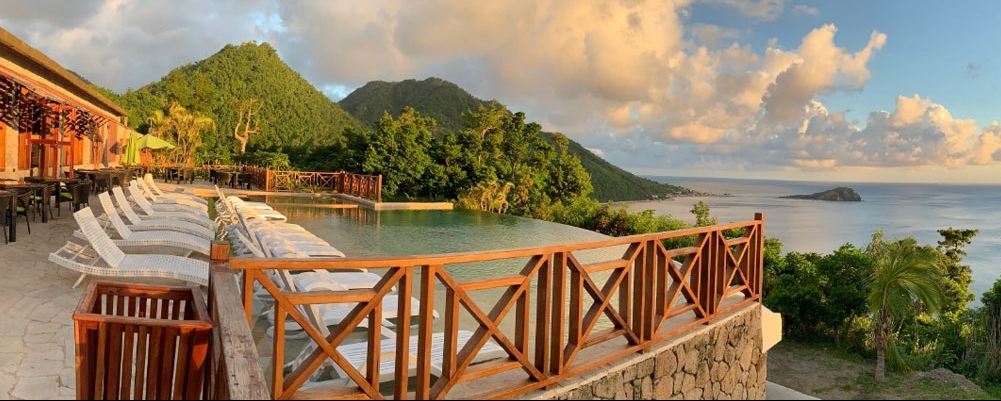 Otherworldly views
The new Jungle Bay Resort is relatively close to the main city, Roseau, allowing guests to have a fulsome Dominica experience. Its location above the village of Soufriere affords spectacular views of Scotts Head and Galion, as well as Soufriere Bay and Scotts Head peak, where the Atlantic Ocean and Caribbean Sea meet.
This vantage point is perfect to experience the sunset and the famous Caribbean "green flash". The project's architect did an exceptional job of turning a mountainside into a spectacular climate-resilient wellness resort with edible gardens at every turn, and a spa with no fewer than 14 rooms.
The visionary behind the Jungle Bay Resort, Mr. Sam Raphael, is involved in every aspect of the development, from conceptualization to master plan, construction to décor and operations.
After a day of lounging at the infinity pool soaking up the sun and otherworldly views, walking one of the many trails, and trekking to Galion or Scott's Head, the spa is the ideal place to relax whilst being pampered.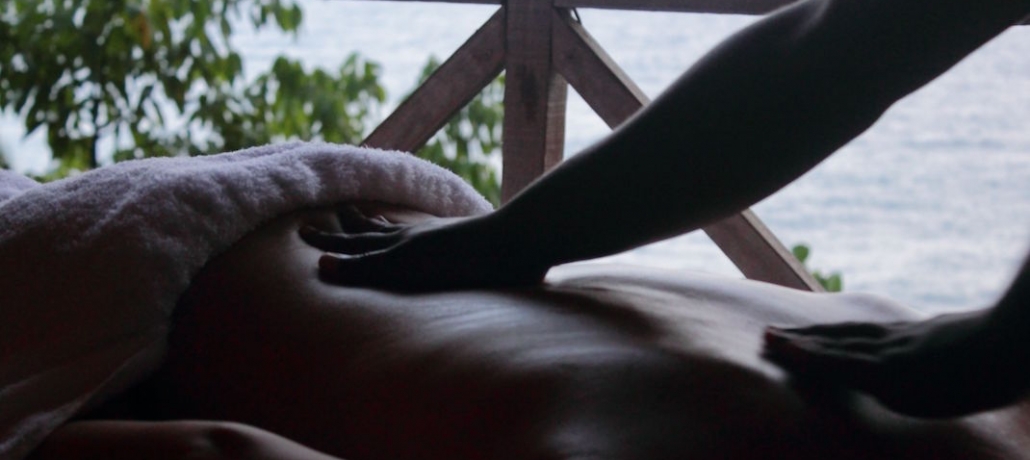 When I arrived at Jungle Bay I was immediately captivated by the luxurious architecture neatly tucked away in natural landscaping with a stunning view of the Caribbean Sea. I was escorted to my luxury Jungle Bay villa, a charming wood and stone-clad building with wooden floors, a day bed, a large spa shower, open dining and living room, a large lounge deck and a king-size bed perfectly positioned to enjoy the magnificent view of the ocean.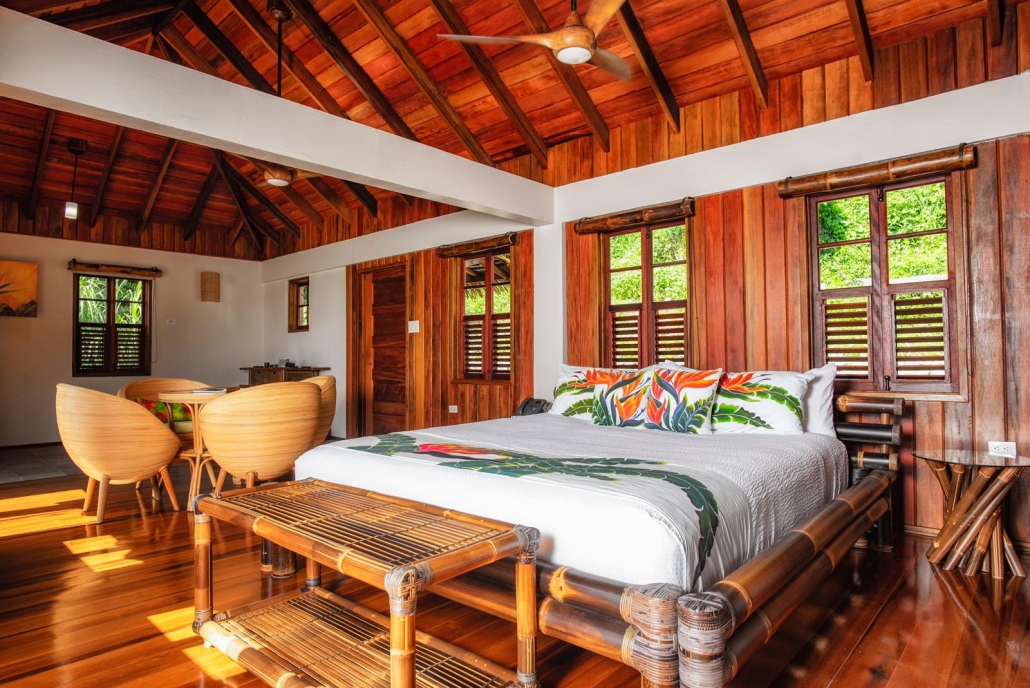 At dinner that evening, the chef came to my table to talk about my dietary preference before she put her creativity to work producing a delicious vegan plant-based meal. The following morning, the cooks created another mouth-watering bowl of goodness especially for me.
At every subsequent meal I was served a different plant-based dish based on the single conversation I had with the Chef the night I arrived. The exceptional service went beyond that of the chef; the entire staff created such a "homey", inviting, welcoming ambiance that it made me forget I was at a hotel at all.
After breakfast, Sam Raphael, the developer, took me on a tour of the property. The clever use of tropical plants and trees creates a sense of privacy. The second phase of the resort is near completion with around 25 beautiful villas still available for purchase by CIP investors. The tour ended with a visit to the gym and activity center where I received a lesson of table tennis. I spent hours working up a good sweat playing with Sam and another guest. It was fun and I am now confident enough to play the game in public. By the time we were done, it was lunchtime.

Unprompted and shortly after I was seated, the waitress presented me with yet another scrumptious chef special. The rest of the Saturday afternoon was spent lounging at the pool basking in the sun and vista.
Punctually, I arrived at my 6:10pm appointment at the spa. After the normal pre-treatment routine, I spent the next hour ( so I'm told) pampered by the attendant's expert hands. I remember being asked to turn on my back and then again that my massage was over. That night I experienced "teenage sleep" the likes of which I had not for several years. When at Jungle Bay, a visit to the spa is an absolute must.
I got up early on Sunday morning and set out to discover the area around Jungle Bay on foot. Truth be told, I am an avid walker. Resort staff recommended three trails; Scotts Head, Galion or to the sulfur bath. I chose to summit Scotts Head as I wanted to stand at the meeting place of two seas and experience the unparalleled view of Jungle Bay from the distance.
It took a forty-five minutes brisk walk to arrive at the top of Scotts Head Peak. At that time on a Sunday morning, all I could hear was the sounds of nature; crashing waves, a gentle breeze, and birds chirping. At the summit, I stood for what seemed like forever, marveling at the phenomenon of the Atlantic Ocean meeting the Caribbean Sea. Looking back at Soufriere Bay and the entire southwestern coast of Dominica as she majestically rises from the sea, I was awestruck by the view of Jungle Bay from a distance. It is a sight all guests should take the opportunity to behold.
By the time I made my way back to the hotel where another amazing breakfast awaited me, it was already 9am. After a feast befitting a king, it was back to the villa to freshen up and lounge on the deck taking in more of the view; I just couldn't get enough of it.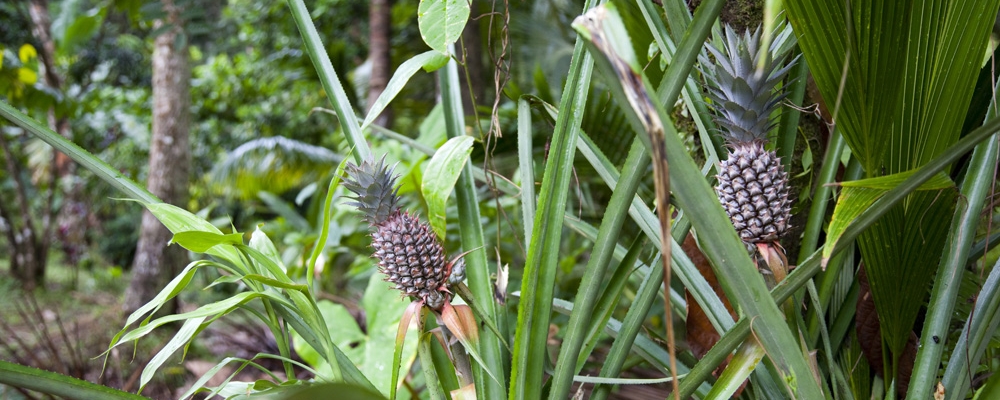 Sam Raphael joined me for lunch and we spent most of the time talking about how his vision for the resort is taking shape. He shared his love for architecture and how it impacts his design routine and choices. Sam immerses himself in every detail of design, construction, décor, and vegetation around the property. He conceptualizes a décor piece and painstakingly sits with the creator/artist explaining every detail. There are many such sculptures, custom furniture, and art pieces on and around the property; they are hard to miss.
We also spoke of his experience building and operating previous resorts, including lessons learned. The newly opened Jungle Bay Resort is designed to incorporate climate-resilient building techniques while maintaining the rustic Caribbean charm with stone, shingle and wood cladding.
Sadly, all good things eventually end. No matter how much I wanted to stay, my departure time had come. Ordinarily, I rejoice when it's time to return to my beautiful home country of Antigua and Barbuda, but on this day, I wanted another massage, breakfast, and early morning walk to Galion. Alas, those must wait for the next wellness weekend retreat at Jungle Bay Resort.
Jungle Bay offers Dominica Citizenship by Investment through the purchase of an affordably priced luxury villa, which comes with an individual title/deed. This is an ideal opportunity to acquire a preferred Caribbean address and an attractive return on investment with no out-of-pocket maintenance and utility fees. Jungle Bay Resort is operated by a very successful resort management team.
For additional information contact info@junglebaydominica.com
Website: junglebayvillasinvestment.com
Interested in contributing a sponsored feature? Email us on cn@imidaily.com and see all our promotional options here.