The Investment Value of Buy-to-Let Property in Limassol
---
Investment value of projects for future rental in Limassol
Limassol can definitely be characterized as Cyprus' investment magnet and especially in the property sector as there is no doubt that it's the most vibrant and cosmopolitan city in Cyprus. It is a city with a strong workforce, a vibrant business environment, and many job opportunities.
Limassol is a vibrant city in Cyprus that is ideal for everyday living. It boasts a wide range of amenities such as shopping centers, ample entertainment, marinas, and dining options that cater to Limassol's international population whilst also staying true to its traditional Mediterranean roots.
Over the years, the face of Limassol is continually being developed through many new and unique projects, which create an international atmosphere by improving the life quality and living standards of the citizens. This acts as an inspiration for individuals, families, and businesses to choose Limassol as their place of residence.
Limassol has the fastest growing property market on the island by offering strong renting market and landmark buildings. It is also described as one of the most diverse commercial and residential property markets in Cyprus. Moreover, due to its prime location on the coast, it is considered to be a thriving holiday property market that can be easily compared to large capital cities all over the world.
High-value residential property transactions, > €1 million, have been exhibiting a remarkable increase in the past few years. Notably, the CAGR from 2013 to 2019 reached 63%. After a strong 146% y-o-y growth in 2016, the trend shows a decelerating growth, reaching 18% y-o-y growth in 2019. Limassol captures the majority of high-value residential transactions, exceeding 56% in 2019.
High-value residential transactions recorded a significant decrease in the first quarter of 2020, compared to the same period in 2019. The decrease can be observed across all districts with the exception of Larnaca, which recorded an increase, from 7 transactions in the first quarter of 2019 to 22 transactions in the first quarter of 2020.
Strategic location
Cyprus is a unique island country shaped by its geographical location and presence through western civilization history. Its' location makes it an essential part of any security dynamic in the region.
Based on the latest figures published by the statistical service, Cyprus is becoming an ever more popular destination for tourists, since 3.976 million tourists visited the island in 2019, recording a 1% increase over the previous year and setting a new record.
One of the main advantages of its geographical location includes its positioning on an axis of movement, both north-south and east-west. It stands at the crossroads of the three continents, Europe, Asia, and Africa.
Its strategic location, excellent infrastructure, convenient accessibility by sea and air, well-educated workforce as well as its low cost of living, and pleasant way of life contributed to the island's development to an undisputed regional offshore center.
Due to its advantageous strategic location, Cyprus has attracted foreign investments and international businesses for many years. It also harbors the biggest part in the Mediterranean transit trade and has traditionally strong links with nearby countries such as Israel.
Steady value increase of properties and new emerging incentives for investors
An investor, or an individual who wants to invest in real estate, should definitely seek investment opportunities with steady value increase over the years, which will give them the ability to obtain massive returns (ROI). There is no doubt that Limassol's real estate industry is one of the most steadily and fastest-growing industries in Cyprus.
Eventually, the rental property prices are also rising, since the increase in tourism and home-sharing practices on platforms like Airbnb has led to a spike in property price and rental increase, especially in Limassol.
Real estate contributed €3,24billion to the Cypriot Economy in 2020, which is higher than the combined contribution of the Financial and Insurance activities and the Manufacturing sectors. The sector directly employs 42.770 people more jobs compared to the Manufacturing sector and more jobs than in the Financial and Insurance Activities sector.
Taking into consideration recent years' statistics, during 2019, the apartment prices in Limassol rose strongly by 7.6%, while house prices increased by 2.4%. The type of properties that are mostly in demand is luxury apartment units in town centers and houses in sought-after suburbs.
Plethora of property choices
Limassol offers a wide range of properties for sale, for any person looking to buy property for a holiday home or permanent residence.
Find a plethora of property choices and a large number of property listings to choose from in order to match exactly your needs and vision.
By visiting Pandomus Group's website, you can explore all the available residential and commercial listings located in even the most prestigious residential locations, perfectly positioned to take in the best of everything the city has to offer, yet with easy reach to the center. Our mission is to become a true asset for their investors' assets, by helping them invest in and develop high-value properties that promise high-value returns.
We should also note that there is a strong demand for high-quality offices in Limassol with new companies seeking modern, flexible and sustainable workplaces. The demand has been significantly increased in recent years since more and more companies chose to have their offices located in Limassol. With the new offices, the demand for 1-2 bedroom apartments has also grown, since companies are looking for residential places in order to host their employees. Many companies in Limassol offer this as part of their employees' benefits scheme.
The property listings database is continually updated, with real estate properties that offer unique aesthetics and architecture. With a highly competitive pricing policy, Pandomus ensures that the quality of services it offers is met with reasonable and affordable fees that are both fair and beneficial for each and every investor.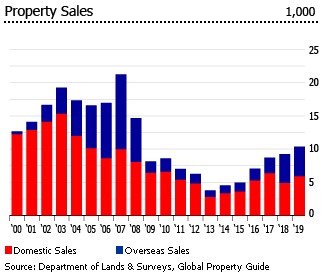 Satisfies all kinds of lifestyle
Living in Limassol makes it possible to immerse yourself completely in your career and business, finding yourself constantly at the forefront of global business development, whilst at the same time enjoying a laidback, reclusive family-oriented lifestyle.
If you are looking for a peaceful place to retire and enjoy the benefits of retirement to their maximum, Pandomus group can help you establish the lifestyle you desire by finding the appropriate property for you. Everyone's home is different, especially if your children have grown up and you're busy enjoying your well-earned retirement. But there are some things we all want. We want a home that's safe, warm, and well maintained. A home that's in a great location, close to all the facilities we enjoy and need. A home that's peaceful and private, but one that will be carefully watched over if we head off on holiday. And a home where new neighbors quickly become your friends.
Finding a combination of outstanding property, promising investments and high-quality living may prove to be elusive, especially in one single location. Limassol is unique in this sense, as it is amongst a handful of select locations on the planet, which offer just that.
There's nothing quite as conducive to love as moving in with your partner and creating a home together. With romance in the air and Valentine's Day approaching, you may find yourself planning your future with your loved one, part of which involves a new home. So from first homes for young couples to beautiful homes for those with growing families, Limassol can satisfy all kinds of lifestyles according to your needs.
Satisfies all kinds of needs
The island of Cyprus features prominently as a highly favorable taxation destination, with a class-leading land registry system and an enviable legal system. Collectively, these features have been drawing an increasing number of professionals, businesses, and investments on the island over the last four decades.
Cyprus offers high standards of healthcare and education, and those living in Limassol are able to access these top-level facilities. The majority of the island's hospitable inhabitants speak fluent English and are able to provide all services on offer to people coming from abroad.
Limassol is a beautiful place to live in, with an abundance of natural views. From its stunning, blue flag beaches and mesmerizing coastal areas, all the way up to the Troodos mountain range and the myriad of traditional villages and mountain resorts, Limassol offers something for everyone. This setting is ideal for those who like to keep active with a variety of water and winter sports on offer. Clear blue skies, a modern infrastructure that includes top-range healthcare, low pollution, and an inviting cosmopolitan lifestyle, coupled with a low crime rate, provide an unprecedented sense of wellbeing.
Furthermore, Limassol features a balanced blend of luxury developments such as ultra-modern high risers, elite villas, international business hubs, and offices as well as extravagant hotels, alongside the traditional old town and a historic city center that allows its residents to enjoy both worlds effortlessly.
International Business hub
Recognized as the island's 'economic powerhouse', Limassol offers much more than just a desirable lifestyle. People are attracted as it is renowned as a prime investment location. Start-up companies and established multinational businesses alike have exhibited an equal preference for Limassol due to its high standards of living and working, thus making Limassol a premier international business hub.
As previously mentioned, the majority of the diverse population speaks a high level of English, which allows for the effective handling of business, banking, and legal matters; additional languages such as Russian and Chinese are also available.
Below you can find some links for available properties offered by Pandomus group:
This superb contemporary Villa is set in one of Limassol's most prestigious residential locations, perfectly positioned to take in the best of everything the City has to offer, yet within easy reach of the center.
The modern residential apartment complex of 8 units in Tsireio area. The complex offers convenient access to the city center and motorway
At a unique spot in Limassol, on the top of a hill in Germasogeia area, Pandomus group of companies are currently developing a premium apartment complex of unique esthetics and architecture
For more information contact us at info@pandomusgroup.com or vision our website, Facebook, and Instagram pages for further information.
Interested in contributing a sponsored feature? Email us on cn@imidaily.com and see all our promotional options here.